Stephanie Franco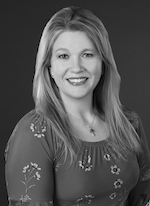 SStephanie H. Franco graduated from Liberty University with a Bachelor of Science degree in accounting in 2016. Stephanie aspires to one day become a Certified Public Accountant (CPA). She is currently studying for the Enrolled Agent (EA) exam. After passing the EA Exam, she intends to return to Liberty University where she will obtain her Master's in Taxation and then study to sit for the CPA exam. Working in various roles in the past she has always loved math, tax preparation and helping people.
Originally from southern Virginia, Stephanie and her family transferred to Lakeland in late 2015. Her first child, Blake, was born in March 2009 and she welcomed her daughter, Aliyana ("Ollie"), a short 18 months later in September 2010. It was then that Stephanie and her husband decided it would be best for the family for her to only work part time so she could care for the children and return to college to pursue her dreams to become an accountant. Raising a newborn and a toddler while working nights and weekends she found time to study and attend college full time. She joined the Brinton Fairchild team in August 2019.
When Stephanie is not in the office, she loves to spend quality time with her children as much as she loves a great New York Yankees game at the George M. Steinbrenner Field in Tampa. She enjoys reading, puzzles, travel, baking and working out. She is very excited to see what the future has in store for her and her family.